Wensday the 3rd the first official Sovereign event took place!
What did u guys think of the event, although u couldn't win all:D
Because the winner of our first event ofcourse was Cywen!
Here are some screeny's from the event:)
A few of our guildy's on a Row
~from left to right Yohn, Syrli, Cywen, D00Mangel~
The event has started! And i'm waiting for the first one who'll find me..
~From left to right Syrli~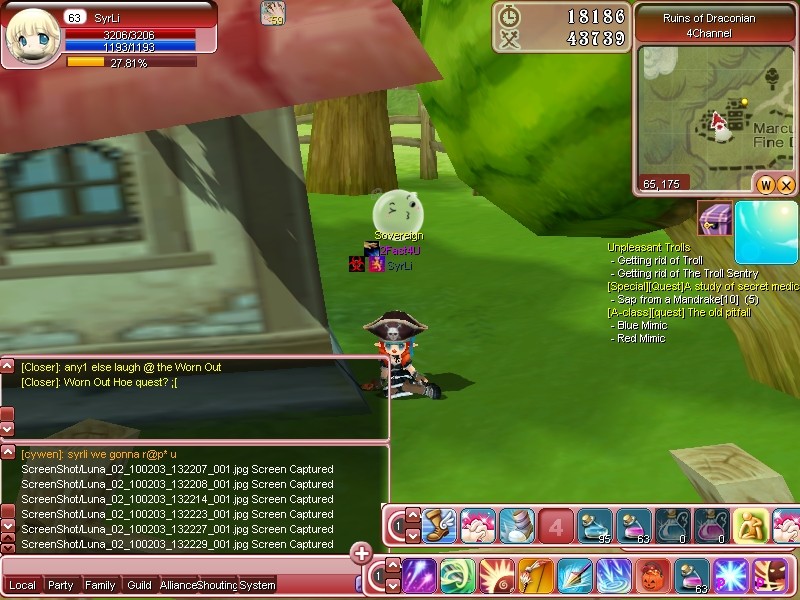 Woa a winner so fast! CYWEN! With on his heels just a second to late D00Mangel
Well that was our first event, more events to follow
Place blow here what u thought of the Hide & Seek event.
And if u want more events to follow, and if u do, when do u think should be the next one, and around what time!
Cuz we want as many ppl joining as posible ofcourse!!